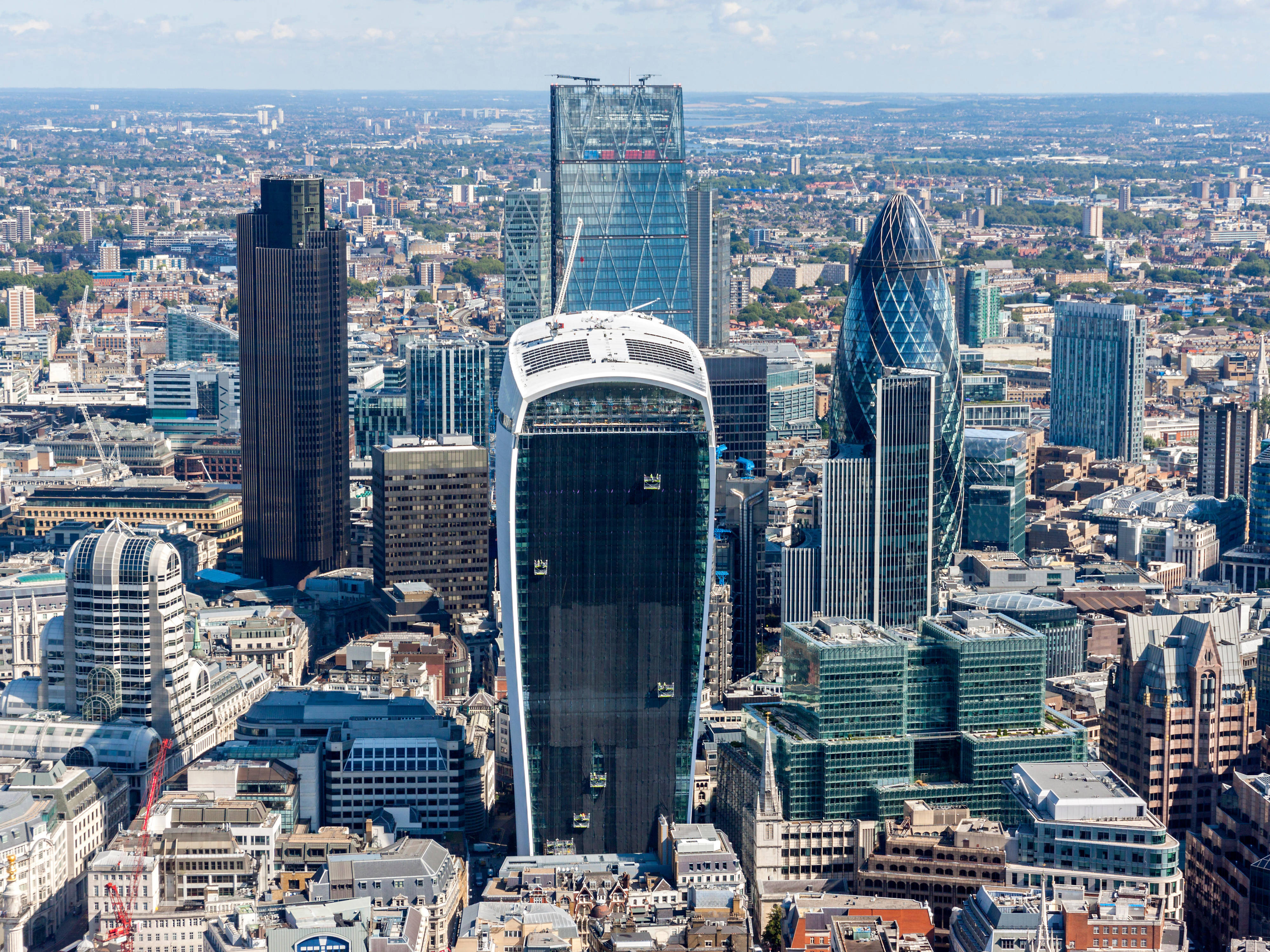 The UK economy grew at the start of the year, after contracting in the previous month, led by the strong recovery in the services sector, preliminary figures from the Office for National Statistics showed Friday.
Monthly gross domestic product rose 0.3 percent from December when it shrank 0.5 percent. That beat economists' expectations for a modest 0.1 percent growth. GDP was flat in the three months to January. "Underlying volatility in the data means that GDP is effectively flatlining," ING economist James Smith said.
"Lower gas prices mean that any recession is likely to be very modest now -?and may technically be avoided altogether."
The research firm is looking forward to a 25 basis points hike from the Bank of England in the upcoming March policy session.
The monthly GDP is now estimated to be 0.2 percent below its pre-coronavirus levels of February 2020, the ONS said. The services sector grew 0.5 percent in January following a 0.8 percent contraction in December.
The biggest contributions to growth came from education, transport and storage, human health activities, and arts, entertainment and recreation activities, all of which have rebounded after falls in December.
Overall production decreased 0.3 percent in January, erasing a 0.3 percent growth in December. Economists had forecast a 0.1 percent fall.
Production decline was led by manufacturing with a 0.4 percent fall in output. The biggest negative contributor was the pharmaceutical products and preparations sector. The construction output decreased 1.7 percent monthly in January to mark the weakest outcome since June 2022. The construction output was flat in December. Economists were looking for a 0.1 percent fall. The ONS also reported that the trade deficit for January was GBP 17.86 billion. That was broadly in line with the economists' forecast of GBP 17.75 billion.
The National Institute of Economic and Social Research forecast a 0.1 percent fall in GDP in the first quarter. The latest forecast is shallower than the think tank's earlier projection. "The outlook for the first quarter of 2023 continues to improve as higher-frequency data, including the services and construction February PMIs, indicate that activity will continue to pick-up in February, suggesting that any contraction we might see over Q1 is likely to be shallow," NIESR Associate Economist Paula Carbo said.